We need you to maintain an active link between your utility account and your Simple Flat Bill account so we can generate your Flat Bill Offer and maintain up-to-date payment information.
Linking your utility account is part of the application process. When you reach the page that looks like the picture below, you select your utility from the dropdown menu, and you'll be shown a popup window that will allow you to input your Username and Password of your online utility account.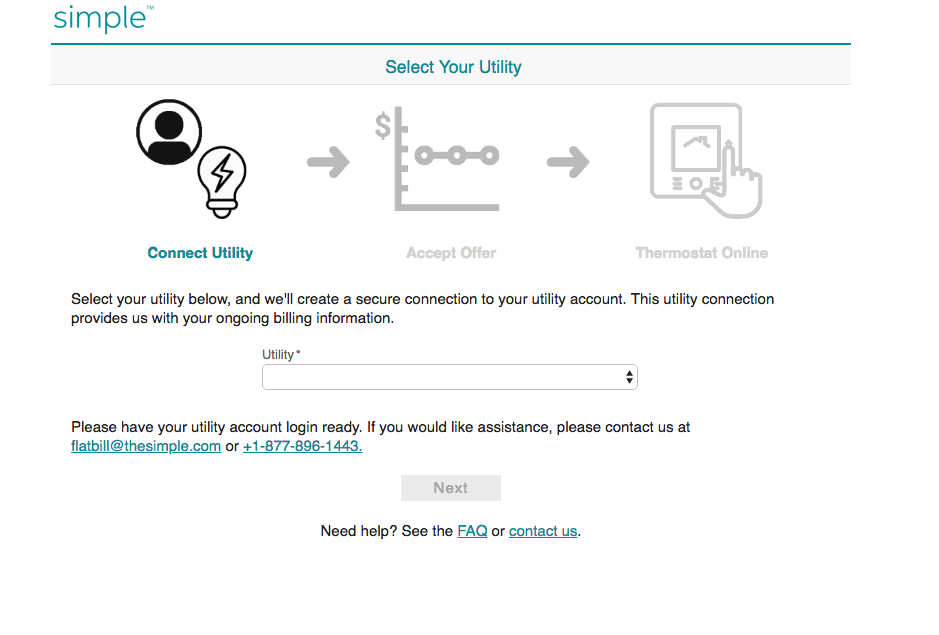 If you need any assistance please email support@thesimple.com or call us at +1 877-893-1443. We would love to help!